Wirelessly connects with i-tus
The STA Photometer uniquely links via Bluetooth to i-tus for real-time analysis, instant email alerts and data reporting for pool water readings.
Two product kits available
Digital LED sensor – calibrated by the user
Faster than the next leading brand
Rapid Chlorine and pH results
Interpret and assess readings
Receive instant email alerts
Analysis and Management reporting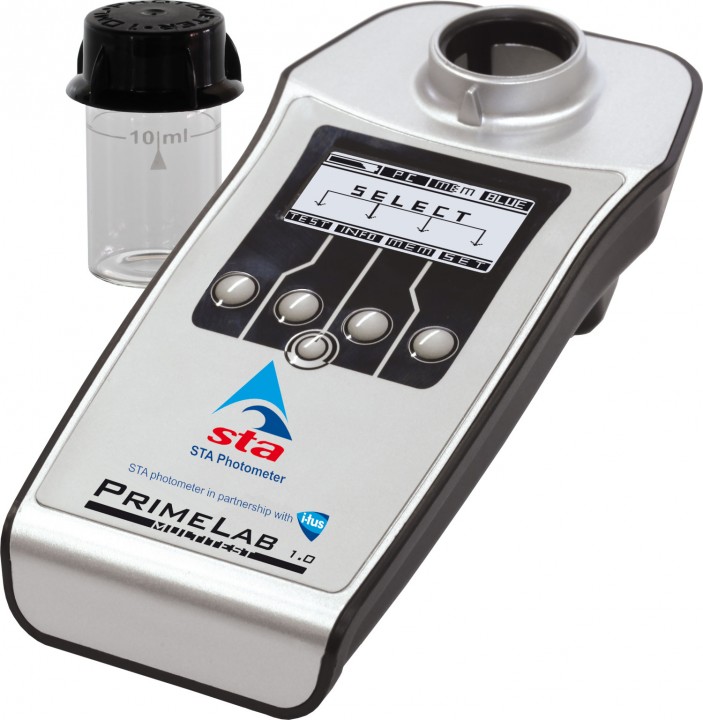 What's in the Kit?
The kit contains everything needed to get started with your STA Photometer with i-tus:
PrimeLab photometer unit
Accessory & maintenance pack
Bluetooth dongle
PrimeLab desktop software package
Black carry case
Starter pack of reagents
Upgraded Kit
Upgraded to allow balanced water testing, the kit contains:
pH & temperature probe
TDS probe
Extra accessories
Pricing Options
All subscription packages include 3 months free access to i-tus' Pool Plant module when purchasing the STA Photometer.
Pool Plant Only
Free for 3 months
then £10.00 per site per month
Buy your Photometer upfront for £299 and have just the Pool Plant module on your i-tus account. Use i-tus free for the first 3 months.
Professional
£34.99 excl. VAT
per site per month
All of i-tus' comprehensive system programmes complete this Professional package.
A minimum 12 month contract is required for both packages with flexible payment options available. Site volume discounts are also available. All Photometer prices given are exclusive of VAT. 3 months free access to i-tus' Pool Plant module is only available for 1 site per photometer purchased.